Kitchen-tested Cookie Recipes for use with

wooden molds such as Springerle Presses 

CLICK ON ITEMS BELOW TO VIEW AND TO PRINT:


Above,

 7 x 3.5" Springerle Cookie

by Bill's Bakery, Galion, OH


This page was last updated: February 28, 2019
Hand Carved Cookie Molds

Recipes & Instructions for Use with Wooden Molds

 Preserve or Establish the family

TRADITION of Edible-Art 

Cookies...

We've 

helped 

many 

families 

do just 

that! 

TIP #3: Fill a square of cheesecloth with powdered sugar, secure with a rubber band.  Use this as a "duster" of  molds prior to use with chilled dough.  Tap out any excess sugar and the mold's carved recesses remain sharp and clean for repeated use (unlike flour which often builds up and obscures the carved details of the wooden mold.

TIP #2: The gift of a mold AND the cookies shaped with that mold is one to be remembered by a special friend for a lifetime!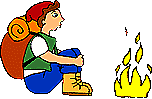 www.aprettycakemachine.com

                 Springerle Cookies...           ahhhhhhhhhhhhh

an intoxicating whiff of anise, a soft and chewy bite, followed by a sweet melting on the tongue!

HARTSHORN is said to be the secret ingredient for keeping the springerles soft and chewy.  Many pharmacies carry hartshorn and anise oil.

​Solving Common Baking Problems:

"Dough soft and sticky"=Too warm or not enough flour!

"Dough crumbly" = Too much flour, not enough liquid or fat      due to small eggs, or (rarely) too cold.

"Cookies bake unevenly" = Hot spots in oven, not shaped uniformly, adjust oven temp 25 degrees, shift cookie sheets.

"Cookies lose detail when baked" = Too much leavening or cookies not molded firmly enough to pick up all the detail.

"Cookies spread during baking" = Dough placed on hot or over greased baking sheet, unbaked cookies too warm when placed on baking sheet, too much leavening or when there is too much fat and/or liquid and not enough flour in the dough.

"Cookies break apart when moved to cookie rack" = Let the cookies cool on the cookie sheets for a couple minutes before attempting to move them to a cooling rack.

Double click here to add text.

? REPLACE MARGARINE WITH BUTTER?    Jan. 2016

Manufacturers are re-formulating margarine in response to new regulations regarding trans-fats. They are substituting palm oil for other oils, etc.

Anne L. Watson writes: "I've found the effect of this change in margarine on  the MOLDED COOKIES is not good. The dough is sticky and adding more  flour makes the cookies brittle.Therefore, we're taking margarine out of 

our recipes in BAKING WITH COOKIE MOLDS."