#40

Father

Christmas

Carved by 

Gene Wilson

7 x 3" 

$45. 

Cookies 

5.75"tall


 #44 Angel  Carved by Gene Wilson

6.5 x 5" $64.  Hardwood

Cookies: 5" Tall 


This page was last updated on: March 15, 2017
Handcarved Picture-Cookie Molds

Gingerbread Holiday "Figure" Cookie Molds

Designs for shaping charmingly nostalgic and edible folk-art cookies 

American Crafted ~ Old World Style  ~ Universal Appeal  

We sell original woodcarvings, NOT resin copies 

NUTCRACKER  COOKIE MOLDS

​Cherry wood Carved by Gene Wilson

Like real German Nutcrackers, our whimsical nutcracker design mold in (and its shaped figure cookies) can be given as good luck gifts.  German folklore holds that the nutcracker bares his teeth to the evil spirits and guards your family from danger! 

Regardless, his 'royal presence' will certainly add whimsy and new life to your mold collection!

​    #42  (above)

Santa

with Toys

Carved by Gene Wilson

$79.  9.5 x 4" 

Cherry or Beech

Cookies 7.5" Tall

                 Click on "HOBI Hiker" Figure to TOUR OUR 12 MAJOR WEB PAGES.....  Next Stop: Personalized Wedding and Birth Molds

43

YEARS IN

BUSINESS

1974-2017


#47 >

 St. Nicholas

Carved by Gene Wilson

12 x2 x 5.5"

  Cherry $138.



#81 Saint

 Nicholas on

Horseback

Carved by Gene Wilson

8 x 5" 

Hardwood

$95.

Inspired by an

antique, this 

design by Gene 

is a classic!

#45A  $48.

 6.75 x 3"  

Cookies 5" Tall

GINGERBREAD 

HORN BOOK​ MOLD Carved by Gene Wilson    Cherry  $48.

#46  6.3 x 3.5" 

Includes our 

16 page History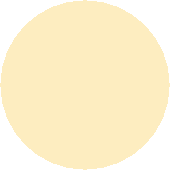 #94

Rag Doll Girl

Carved by 

Gene Wilson

5.5 x 3.5"

$36.

# 86-A

Saint Nick

Sinterklaus

Carved by Gene Wilson

5.8 x 3"

$40.

Cherry wood

Great for Springerle, Gingerbread

 and Speculaas Cookies 

Mold featured in Watson's

BAKING WITH

COOKIE MOLDS:

#41 

Saint 

Nicholas

Carved by Gene Wilson

8.5 x  3.5"

Cherry 

$69.

Cookies: 

7" tall

 8 x 4" Cherry

Inspired by an antique postcard, this design by Gene is one of his favorites!

EASTER BUNNY

​MOLD

​Carved by 

Gene Wilson

#48        

$68.        

Carved by "America's Cookie Mold Carver Gene Wilson"

OWL

#43 

Carved by 

Gene Wilson

5.5 x 3" 

Cherry

$38.

Home Phone:

618-233-7689     

9 am-9pm Central

The Baker's Dozen - A Saint Nicholas Tale Told by Aaron Shepard & Exquisitely Illustrated by Wendy Edelson  40 pages

Item # 86-B, Paperback, $10.

THE BAKER'S DOZEN​

15th Anniv. Ed. with  recipe and pattern. American Bookseller Pick of the Lists Trumpet Book Club Selection V & W's Best Books for Children

Special price on book & mold set - 

#86-B $10. or Item # 86-Combo Set - $49.​

Queen Mary II

King William III

​Carved by Gene Wilson

Functional Cherry wood Molds measure 12 x 5.5", 

Cookie figure 4 x 11"

Sold as a Matched Pair  #190

Available Sept 2017

The Dutch Prince of Orange King William III and his spouse Queen Mary II became co-regents over England, Scotland, and Ireland in 1689.

This Limited  Edition was inspired by William & Mary designs carved since the 18th Century.  These  designs were first carved by Gene in the early 1970s.  A few more were carved in the 80s and 8 sets carved in 2013 and 8 sets carved in 2014, none in 2015, and 6 sets carved in 2016.

"I tried the cookie molds, King William, Queen Mary and the Easter Bunny in making Speculaas Cookies.  They imprint beautifuly and are very easy to work with, you do the best work.  Thank You, Charles J., Canada 12/10/2013"

Ordering is as simple 

as ABC:

A]  Print out Order Form 

B] Complete Order Form 

with your wish list.

C] Enclose check or money 

order and mail.  We'll ship 

within 1-3 days of

receiving payment.

HOBI Cookiemolds

P O Box 25, Belleville, IL 62222

Handcarved Picture-Cookie Molds

Gingerbread Holiday "Figure" Cookie Molds


​BAKING WITH

Cookie Molds

by Anne L. Watson 

Paperback

In this groundbreaking book, 

Anne restores cookie molds 

to an honored place in the 

cookie baker's kitchen by 

revealing long-lost secrets 

to their use. 

With Anne's techniques and recipes,tasty cookies with lovely, detailed designs will literally fall from the mold into your hand.

With nearly two dozen recipes and over six dozen photos, BAKING WITH COOKIE MOLDS will quickly have you shaping cookies that both amaze and delight your senses!

212 Pages, 2010 First Edition

Order as Item #1020    $14.

__________________

      2016 Third Edition #1030        212 Pages, Color Illus.  $20.


#45B  $64.

 7.5 x 3.75"  

Cookies 5" Tall