Legend of the Scottish Thistle

 Under the cover of darkness, barefoot Viking invaders attempted to surprise the encamped Scots..The Vikings stepped into a patch of thistles and let out cries that awakened the encamped Scots who were then able to fight off their attackers!  

Thus, the SCOTTISH THISTLE was adopted 

as Scotland's national emblem.


# 96  Floral Border Heart Mold

5.5 x 4"  $34. Hardwood


Scottie Dog has a plaid collar...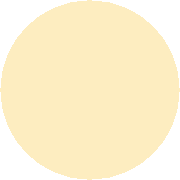 #5

Scottish Terrier

4 x 5" Hardwood

$36.

Above, #3   $45. 

Shortbread Thistle Mold 

Easy to Use,  5.75 x 4" Cherry

This page was last updated on: January 20, 2017
#2 

​Double Scottish

Thistle Stamp 

2.75" diameter 

Cherry    $25.

Hand Carved Molds & Stamps for Shaping

Scottish Shortbread & Gingerbread 

Deep molds can either print designs on dough or cast shapes within their cavity.  Stamps are the easiest of all molds to use!  

#1

 Double Scottish 

Thistle Stamp 

3" diameter

Knob Handle

Cherry  $32.

 Click on "HOBI Hiker" Figure to CONTINUE TOUR OF OUR WEB PAGES.....  Next Stop: GINGERBREAD FIGURE Molds

SCOTTISH SHORTBREAD MOLDS

American Crafted ~ Old World Style ~ Universal Appeal

HOBI Cookie Molds   ~   We sell only Gene Wilson's original woodcarvings, NOT resin copies 

43

YEARS IN

BUSINESS

1974-2017


#95 Edelweiss Heart Mold

5.5 x  4" $34. Hardwood

"I just rec'd the Double Thistle... It is absolutely   beautiful.  You have found a customer for life."

- S. Rogers  4/3/2014



17 Oct 2011: "Dear Gene, I received my order today and am very pleased with the 12 Days of Christmas, Shortbread and Scottie Dog 

cookie molds. I look forward to baking up some Springerle and Shortbread Cookies this weekend."  D.S.

God's Love STAR  

#97 5.5 x4"    $40. 

Original design 

by Gene is rich in 

Judeo-Christain 

symbolism as 

it borrows from 

 a Czech design 

 of the Star of 

Bethlehem 

and the 

Star of David, 

​ The added  

floral elements 

and six hearts 

represent God's 

love spreading 

 in all directions.



#6-S Round Shortbread  $70.

5.2" diameter mold 

shapes 4.5" diameter cookies

​1/2" max carving depth    


#6-M Round Shortbread  $80.

5.8" diameter mold

shapes 5.5" diameter cookies

1/2" max carving depth   

#6-L Round Shortbread  $92.

7.4" diameter mold

shapes 6.9" diameter cookies

9/16" max carving depth

                  Click to see                                                     larger image of                                              each mold above!                                                                                   




6-S                     6-M                            XL (Currently Sold Out)                         6-L

Phone:

618-233-7689

9am-9pm Central

Also works great with springerle and ginger bread

Tie a plaid ribbon around the neck of each cookie!

Hand Carved Molds & Stamps for Shaping

Scottish Shortbread & Gingerbread 

FYI: Gene Wilson is a descendant of Ian Easom Farris and wife Emily - among the earliest Scottish settlers (1663) on the Roanoke River near the Virgina and North Carolina borders at Albemarle Sound.

Ordering is as 

simple as ABC:

A] Print out 

Order Form 

B] Complete 

Order Form 

C] Enclose check 

or money order 

and mail.  

We'll normally 

ship within 1-3 

days of receiving 

your order!

1 1/4" Thick  CHERRY  DOUBLE SCOTTISH THISTLE SHORTBREAD - ​HEIRLOOM CARVINGS BY GENE WILSON

These unique heirloom shortbread molds are finding homes around the world: UK, NZ, Australia...

"...​'tis difficult or impossible to find a new hand carved shortbread mold in Scotland!"

Our current prices will remain unchanged until March 1, 2017