10/8/2010: "The Windmill and Sinterklaus cookie molds arrived, and I must say they were better than the pictures,  most impressive. I used the recipe for Speculaas, and following the instructions I got quite good at tapping out the molded cookies. They were a great hit."    - P. Vandyke, VA

Heirloom Dutch Girl #88 or Dutch Boy #89 

 Cookies 4.7" Tall   6 x 3.5"  Beech or Cherry $43. ea.


45

YEARS IN

BUSINESS

1974-2019


This page was last updated on: November 30, 2019

#80 Cat  $44.

6.5 x  4"  Cherry

Cookies 5.1" Tall

#87 Dutch Rocking Horse

4 x 4.5" Hardwood  $34.

Cookies 3.5" Tall  

Gene had collected antique butter molds in the '60s but a Dutch speculaasplank was the first cookie mold he purchased [1970's].  The Wilson family first visited a Dutch street vendor and carver of speculaas molds in Amsterdam in 1975.  At that time the carver said there were 60-70 such carvers of cookie molds in the Netherlands - today, very few.

 #90  LAMB

 6 x 4"  Cherry 

 $38.

Heirloom

#82

Old World

Father 

Christmas

or 

Sinter- klaas

12 x 5.4"

American 

Cherry

$124. 

#81 Heirloom

Saint

Nicholas on

Horseback

8 x 5" 

Cherry  $98.

Inspired by an 

antique design

 - a classic!              


Dutch Speculaas = Belgium Speculoos = German Spekulatius

Click on "HOBI Hiker" Figure to CONTINUE ON A TOUR OF OUR WEB PAGES.....  Next Stop: Scottish Style Shortbread Molds

The Art of Anton Pieck 

Dutch Illustrator, 1895-1987 

The individual fragrant cookies are called speculaasjes. The Dutch word "speculaas" comes from speculum (mirror). The cookies are associated with the Dutch feast of Sinterklaas and are a favorite German, Belgian and Dutch cookie, especially at Christmas.    

#83 Small WINDMILL

5 X 2.75" Cherry

$34.

Cookies  4" Tall

The Art of Anton Pieck 

Dutch Illustrator, 1895-1987

#201 

Prince

#202 

Sweetheart

Cherry wood 

9 x 3.5" 

Cookie figures

7.7" Tall

$155. pair

or $80. each

Dutch-Style Speculaas Molds

for making good impressions and smART cookies!

#85 Windmill & Ship $44. 

8.5 x 2.75" 

 #84 Ship only 4.25 x 2.7" $16.

 #83  Windmill only 5 x 2.75"  $34.

13 Oct '10:  "I am getting ready for my 4th year of making Speculaas.  The boards I purchased from you are great, and the tricks you provided in the booklet are a lifesaver - following instructions has allowed me to produce perfectly molded cookies right from the start!  Your molds are so much better than anything I see in the shops."  Cassandra

Dutch-Style Speculaas Molds

for making good impressions and smART cookies!

 Speculaas cookies are shaped in a wooden mold  [a speculaasplank].  How?

[1] fill mold cavity with dough,  [2] finger-pat around edges and [3] tap to release edible-art cookie 

dough castings that are ready for baking.

   We sell functional carving collectibles, NOT mass-produced resin or plastic copies  

American Crafted - Old World European Style and Quality - Universal Appeal


4 "Old Dutchtown Figure Speculaas " ~ 14 x 6.5 x 3/4" Cherry Board

Gene's 4.5" tall big nose figures are original designs inspired by the figure-cookies of Belgium & Netherlands. Gene maximized the detail - as he has done with our popular #88 & 89  Dutch Boy and Girl molds. Sorry, figures not available individually. More may be carved but this price is not guaranteed.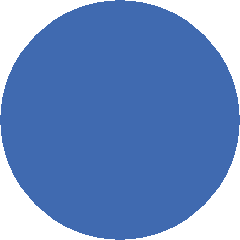 Only

Five

Molds

Currently Available

Order as

#219

$158.

Sorry... NO Online Ordering - e-mail your order to us for PayPal invoicing or send your order regular mail with check.


#45-2 Nutcracker Speculaas  $54.

 7.5 x 3.85"  

Cookies 6.2" Tall

"I ordered a Sinterklaas and we just made another round of cookies with it.  It is an amazing mold.  Kind regards." 

W. W. 11/16/2019

Other speculaas molds described on our gingerbread & shortbread web page include:      King Wm / Queen Mary Nutcracker / Angel

Easter Bunny

Colonial Couple