WELCOME                                                      

to our 40 page website and it's  wonderful  world

of inexpensive hardwood molds created by 

Southern Illinois' master wood carver Gene  

Wilson's  hand held tools including a router.

ALL are hand carved originals - carving NOT  

  by computer, laser, or duplicating  templates. 

Choose from 100 unique designs for shaping ​

edible-art: fancy GINGERBREAD figures,

 SPEKULATIUS, Scottish SHORTBREAD, 

and German-style SPRINGERLE  COOKIES.


This page was last updated: July 25, 2017
43

YEARS IN

BUSINESS

1974-2017

  We sell original carvings, NOT resin copies                  American Crafted - Old World Style - Universal Appeal


 Hand carved cookie molds for shaping edible-art picture cookies in your kitchen! 

Hand Carved Hardwood

Cookie Stamps and Molds

 Let Us Help You ESTABLISH a FAMILY TRADITION of Edible-Art PICTURE COOKIES... 

Audrey W.  (11/20/2016) writes "Our favorites are the  12 days of Christmas and St. Nicholas molds.  It has become a FAMILY TRADITION... My daughters LOVE molding the cookies and people can't believe that children were able to make  such amazing cookies.  Thanks for the beautiful work you do. It has truly enhanced our family life.  

And thank you for passing your art on to an apprentice."




Hand Carved Speculoos Molds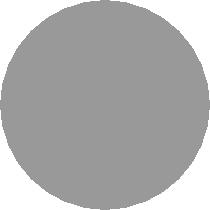 Hand Carved Hardwood

Cookie Stamps and Molds

CLICK HERE >>>>>

TO PRINT

OUR ORDER FORM 

and start your

WISH LIST or

NEXT ORDER

Ordering is simple:  A]  Print Order Form;   

B] Complete Order Form; C] Enclose check or money order and mail.  

We'll ship within 1-3 days!

Great for springerle cookies!

FREE SHIPPING THIS MONTH ONLY​

of any order paid by 

check or money order* 

& shipped within USA!

Free Shipping Code:

"JUBILEE"

*Not avail with PayPal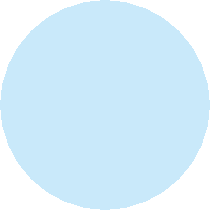 PayPal

Invoicing available on 

orders over ​$120.

See 

HOW TO ORDER

Much of the (negative, intaglio) carved detail of our molds can only be appreciated when the mold is used to create the positive relief cookies.  Gene and Allen often use clay to be certain the designs being carved as as functional as they are decorative.  

Carving faces is challenging but enjoyable as each face (and each carving) is unique!  

Click on the thumbprints below to see ENLARGED DETAIL 

as this will help you to better appreciate the individual hand carved quality of our molds...

   Angel #44           Angel  #44         Nutcracker  #45-B     St Nicholas #41     Sm Windmill #83  

Angel, Nutcracker and St. Nicholas on Web page 4     /  Windmill on Web page 2

Visitors of our website have commented that they often see a negative (mold) image when looking at a positive (cookie) image... and vice versa.  The eyes and brain are easily confused by such images and shadows as Gene learned on his first flight over the family farm in 1949.  His eyes saw a bomb crater but his brain realized it was just a large haystack!

 These carvers will take the credit for the carved molds...  However, 

YOU WILL GET ALL THE CREDIT for the fancy picture cookies and 

gingerbread figures you shape with their hand-carved molds!

​ Gene Wilson, America's Cookie Mold Carver  - Phone 618-233-7689

​Allen Buchheit, Gene's nephew and apprentice  woodcarver  






Note the difference in the two angel molds.  This can be seen better in the enlarged clay casting photos  of 

the faces shown here! Hand carved cookie MOLDS are not "cookie cutter" identical as are resin molds.

Angel #44                     Angel #44  

Click on antimated "HOBI Hiker" to JOIN TOUR of our major web pages...  First Stop: Speculaas Molds