WELCOME BACK to our 40 page website and it's wonderful world of cherry and beech wood molds carved by Illinois woodcarver Gene Wilson's hand held tools including a router.

ALL ARE HAND CARVED ORIGINALS

 signed and dated by Gene and/or Allen Buchheit    - carving NOT DONE by computer, laser, or duplicating templates! 

Choose from over 100  designs for shaping‹

edible-art: fancy GINGERBREAD figures,

SPEKULATIUS, Scottish SHORTBREAD, 

and German-style SPRINGERLE COOKIES.


This page was last updated: August 9, 2018
44

YEARS IN

BUSINESS

1974-2018

 We sell original carvings, NOT resin copies    American Crafted - Old World Style - Universal Appeal


Hand Carved Molds

for making good impressions and smART cookies!


These carvers will take the credit for the carved molds... However, 

YOU WILL GET ALL THE CREDIT for the fancy picture cookies 

and gingerbread figures you shape with their hand-carved molds!

‹ Farrell Gene Wilson, America's Most Prolific Cookie Mold Carver 

‹Allen H. Buchheit, Gene's nephew and apprentice cookie mold carver  

Personalized Wedding & Birth

Molds/Stamps

EUREKA.... YOU'VE FOUND OUR 40 PAGE WEBSITE!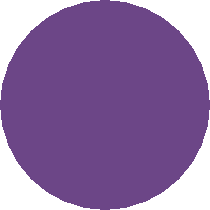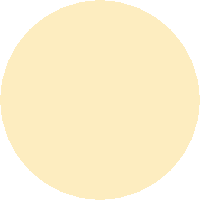 PayPal

Invoicing now available on any size order

See HOW TO ORDER 16

Ordering is simple:

A]  Print Order Form 

B] Complete Order  

C] Enclose check or

    money order & mail

3 doz designs @ $21  & up 

Payment Options: [1] Mail check in USD to HOBI COOKIE MOLDS at P O Box 25, Belleville, IL 62222

[2]  PAYPAL INVOICING: E-mail us a list of items and your shipping address...

 we will reply by generating a  PAYPAL INVOICE that includes shipping charges.

Hand carved molds for shaping edible-art picture cookies in your kitchen! 

Hand Carved Molds

for making good impressions and smART cookies!


​Molds for Gingerbread and Speculaas

Cookies    Navigation Button 5

Colonial Couple $82.

Prince / Alpine Sweetheart $75. each or $138./pair


Click on animated "HOBI Hiker" to JOIN TOUR of our web pages...  First Stop: Personalized Wedding/Birth  

Each mold you receive is a hand carved original  by Gene and/or Allen!

TWELVE DAYS  SPRINGERLE PRESSES 

 ESTABLISH a FAMILY TRADITION of Edible-Art PICTURE COOKIES!     Audrey W. (11/20/2016) writes         

"Our favorites are the 12 days of Christmas and St. Nicholas molds.  It has become a FAMILY TRADITION... 

My daughters LOVE molding the cookies and people can't believe that children were able to make such amazing cookies.  

Thanks for the beautiful work you do. It has truly enhanced our family life.  And thank you for passing your art on to an apprentice."


Order for the FIRST TIME and receive [1] a 12-page color catalog illustrating our 100+ designs of molds and stamps, and   [2] a 16-page recipe/instruction booklet.

 Click on navigation button 17 to print out  our ORDER FORM to get started!

Phone: 

618-233-7689    

9am-9pm Central

​Our large 40 page PC website is best viewed on a computer as it is more difficult to navigate with a mobile device! 

Our smaller 10 page CookieMold.com mobile site does not include many of our molds and has proved difficult for us to maintain with an organized format.