WELCOME to the world of wooden molds

created by carver Gene Wilson"s hand

held carving tools including a router.

NONE of the carving done by computer,

duplicating templates, or laser as in

   common in many molds sold today.

Choose from over 100 designs for​

 shaping fancy GINGERBREAD figures,

 SPEKULATIUS, Scottish SHORTBREAD​

 German-style SPRINGERLE  COOKIES.



This page was last updated: April 23, 2016
42

YEARS IN

BUSINESS

1974-2016

  We sell original carvings, NOT resin copies      American Crafted - Old World Style - Universal Appeal


 Hand carved cookie molds for shaping edible-art picture cookies in your own kitchen! 

Hand Carved Hardwood

Cookie Molds and Stamps

  YOU CAN PRESERVE OR ESTABLISH a FAMILY TRADITION of Edible-Art PICTURE COOKIES... 


Basic Facts about HOBI Cookie Molds and our 40 page website:

+  Basic products include [1] Cookie and Butter Stamps,  [2] Springerle Molds, 

    [3] Deep Cavity Speculaas/Spekulatius and Gingerbread Molds, and [4] Hornbook

   Replicas and History. 

+  In business since 1974 by self-employed owner Farrell Gene Wilson of Belleville, IL

+ Small business, no employees.  All carving, web design, marketing and shipping by the owner.

+  At present, no wholesale of molds - nor carving of designs submitted by customers.

+  Sales limited to www.cookiemold.com, www.abcHornbooks.com 

    and to the annual Belleville Woodcarvers Art Show the first full weekend in November..  

+  Molds of premium quality cherry and beech hardwoods, typically with a food-safe finish.

+  A booklet of kitchen-tested recipes & instructions is included with your order.and 

   a dozen recipes are included in this website for easy downloading!


Click on antimated "HOBI Hiker" to JOIN TOUR of our major web pages...  First Stop: Dutch-style Speculaas 

Phone:

618-233-7689

9am - 9 pm Central

APRIL 1 - MAY 15 SPECIAL:

FREE COLOR CATALOG AND

FREE SHIPPING 

WITHIN USA 

on orders mailed [postmarked] 

April 1 thru 

May 15, 2016 

when you use 

our order form and

 pay by check or money order!


Hand Carved Speculoos Molds

20+ Web 

Pages of 

Recipes &

Instructions

 Gingerbread Figure Cookies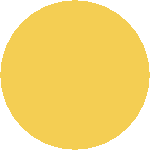 PayPal Invoicing available on 

orders 

over ​$120.

See 

HOW TO ORDER