WELCOME to our 40 page website and it's wonderful world of recipes and inexpensive hard- wood molds carved with hand held tools by Illinois woodcarvers Gene Wilson & Allen Buchheit.

ALL ARE HAND-CARVED ORIGINALS

signed and dated - carving is NOT DONE by computer, laser, or duplicating templates! 

Choose from over 100 designs (in stock and ready for immediate shipping) for shaping edible art: fancy molded cookies of GINGERBREAD figures, SPEKULATIUS, Scottish SHORTBREAD, and German-style SPRINGERLE recipes.


This page was last updated: July 10, 2019
45

YEARS IN

BUSINESS

1974-2019

   We sell functional original carving collectibles, NOT mass-produced resin or plastic copies  

American Crafted - Old World Style - Universal Appeal


Hand Carved Cookie Molds

for making good impressions and smART cookies!

Our carvers will take credit for the molds... However, YOU WILL GET ALL THE CREDIT for the fancy edible-art picture cookies you shape with their

  hand-carved molds and having chosen heirloom woodcarvings!

‹     Farrell Gene Wilson, "America's Most Prolific Cookie Mold Carver" 

‹Allen H. Buchheit, Gene's nephew and apprentice cookie mold carver  

Personalized Wedding & 

Birth Molds

Payment Options: [1] Mail check in USD to HOBI COOKIE MOLDS at P O Box 25, Belleville, IL 62222

[2]  PAYPAL INVOICING: E-mail us a list of items and your shipping address...

 we will reply by generating a  PAYPAL INVOICE that includes shipping charges.

HAND CARVED molds for shaping edible-art picture cookies in your kitchen! 

Hand Carved Cookie Molds

for making good impressions and smART cookies!



HOW TO ORDER: [1] Click on "ORDER FORM & INFO" to print out ORDER FORM and mail with enclosed check or money order, or  [2] E-mail us your shipping address and a list of items to be included on a PayPal invoice ready for immediate payment.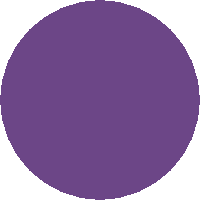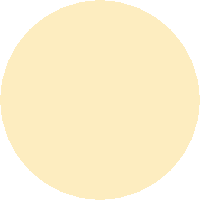 PayPal

Invoicing now available on any size order

See ORDER FORM & INFO

If you normally view our website with a PC or tablet, you'll likely NOT need our 12 page color catalog.  However if you most often visit our "unorganized" mobile site or are  challenged with the use of a PC, ordering the catalog to be posted to your home address (USA only) is recommended and easy to do: 

Request a free copy by e-mailing  Gene@CookieMold.com or make your request via regular mail  
addressed to: 
HOBI Cookie Molds, P O  Box 25,  Belleville, IL 62222



FREE with $100+ order

 during June or July

paid by check*

Code: JJBook

*sorry, unavailable

 on PayPal orders

BAKING WITH 

Cookie Molds 

by Anne L. Watson 

In this groundbreaking book, Anne restores cookie molds to an honored place in the baker's kitchen by revealing long-lost secrets to their use. 

With Anne's techniques and recipes,tasty cookies with lovely, detailed designs will literally fall from the mold into your hand.

With nearly two dozen recipes and over six dozen photos, BAKING WITH COOKIE MOLDS will quickly have you shaping cookies that both amaze and delight your senses!

#1020 First Edition Closeout, 212 Pages, B & W Paperback  $14. value

JUNE THRU SEPTEMBER OFFER:

ONE COPY OF #160 AT 50% OFF ( only $4.) 

WITH ANY ORDER PAID BY CHECK OR MONEY ORDER

 An Illustrated History of ABC HORN BOOKS

This beautifully illustrated work traces the history of horn books of Colonial America and the Old World. Such one page "books" were the first learning devices placed directly in the hands of children. 100 Illustrations! 5.5 x 4.25", 60 pages, Three color cover, Heavy ivory vellum paper, Spiral binding

#160 - 60 pages - $8.

Table of Contents:

Typical Horn Book - A Description/Horn/Fore-runners of Horn Books Origin of True Horn Books/Lesson Sheet/Crosses and Cross-rows    Printing and Paper/Ornamental Border and Tacked Brass

Paddle Ornamentation/How a Horn Book was Assembled/Horn Books of Great Britain/Gingerbread "Horn Books"/Horn Books of  Europe     Horn Books in Colonial America/The Demise of the Horn Book     

JUNE THRU SEPTEMBER OFFER:

#M-E or #M-C at 50% OFF

  ( only $5.) with any order paid with check or money order 

$10 Colonial Horn Book, Ship backboard #M-C   >>>

     ​

These [5 x 2.7"] replicas are 

GREAT GIFTS and conversation pieces right out of history! 

Includes our 16 page history. 

Solid wooden paddle with charming backboard design.

$10 English Horn Book, 

St. George & Dragon #M-E    >>>

Use the Navigation Buttons BELOW to access 29 of our 40 web pages:

ESTABLISH a FAMILY TRADITION of Creating   Edible-Art 

PICTURE COOKIES!

      Audrey W. (11/20/2016) writes "My daughters LOVE molding the cookies and people can't believe that children were able to make such amazing cookies. Thanks for the beautiful work you do. It has truly  enhanced our family life."

 "I just 

wanted to let

you know that

 my cousin 

and I got 

together 

and made 

springerles with your beautiful cookie molds - it bought back such fond memories of my Mother and I making these cookies!  

We were able to pass this tradition on to our children which meant a lot to both of us."

M.S., DeSoto, MO 11/27/2010

Click on animated "HOBI Hiker" to JOIN TOUR of our web pages...  First Stop: Cookie Stamps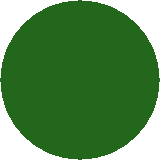 Ideal Gift

for a teacher, librarian, attorney, or anyone interested in history!