WELCOME to our 40 page website and it's wonderful 

world of wooden molds created by carver 

Gene Wilson's hand held carving tools 

including a router.

NONE of the carving is done by computer,

duplicating templates, or laser. 

Choose from 100 unique designs for ​

 shaping fancy GINGERBREAD figures,

 SPEKULATIUS, Scottish SHORTBREAD, &​

 German-style SPRINGERLE  COOKIES.


This page was last updated: October 20, 2016
42

YEARS IN

BUSINESS

1974-2016

  We sell original carvings, NOT resin copies      American Crafted - Old World Style - Universal Appeal


 Hand carved cookie molds for shaping edible-art picture cookies in your own kitchen! 

Hand Carved Hardwood

Cookie Stamps and Molds

 Let Us Help You ESTABLISH a FAMILY TRADITION of Edible-Art PICTURE COOKIES... 



Click on antimated "HOBI Hiker" to JOIN TOUR of our major web pages...  First Stop: Dutch-style Speculaas 

Phone:

618-233-7689

9am - 9 pm Central


Hand Carved Speculoos Molds

 Gingerbread Figure Cookies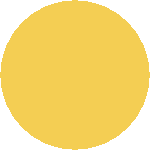 PayPal Invoicing available on 

orders 

over ​$120.

See 

HOW TO ORDER

                                  WHAT'S NEW?       

                                     < Personalized PD Heart  

                                      < Personalized Lovebirds    

                                          Wedding Stamp               

                                          Sinter klaus- original       

                                    design by "America's 

                                   Cookie Mold Carver" 

                                 Gene Wilson   >>>>>>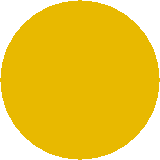 New Web Page of Personalized Items


Hand Carved Hardwood

Cookie Stamps and Molds

Belleville IL Woodcarving  Show 

Nov 5 & 6

 Sat 9-5

Sun 10-4  Belle-Clair

 Expo Hall 

200 S Belt East

Christkindlmarkt Nov 25-Dec 23​

CLICK HERE >>>>>

TO PRINT

OUR ORDER FORM 

and start your

WISH LIST or

NEXT ORDER