Legend of the Scottish Thistle

 Under the cover of darkness, barefoot Viking invaders attempted to surprise the encamped Scots..The Vikings stepped into a patch of thistles and let out cries that awakened the encamped Scots who were then able to fight off their attackers!  

Thus, the SCOTTISH THISTLE was adopted as Scotland's national emblem.


# 96  

Floral 

Heart  >>>

5.5 x 4"  

$37. 

Cherry 


This page was last updated on: October 30, 2023
<<<<

#59-T 

​Double Scottish

Thistle Stamp 

2.75" diameter 

Cherry    

$28.

Shortbread & Gingerbread Molds

for making good impressions and smART cookies!

SCOTTISH SHORTBREAD MOLDS

#95

 Edelweiss 

Heart  >>>

5.5 x 4" 

$38. 

Cherry

"I just rec'd the Double Thistle...

It is absolutely beautiful.  You have found a customer for life."  - S. Rogers  4/3/2014


God's Love STAR  #97       5.5 x 4" Cherry  $43. 

Original design by Gene Wilson is rich in Judo-Christian symbolism as it borrows from a Czech design  of the Star of Bethlehem and the Star of David. The added floral elements and six hearts  represent God's love spreading in all directions.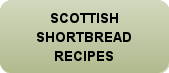 IIIIIIIIIIIIIIIIIIIIIIIIIIIIIIIIIIIIIIIIIIIIIIIIIIIIIII


 Click on "HOBI Hiker" Figure to CONTINUE TOUR OF WEB PAGES.....  Next Stop: GINGERBREAD Molds


Shortbread & Gingerbread Molds

for making good impressions and smART cookies!

47

YEARS IN

BUSINESS

1974-2021


#155-AB

Thistle

Stamp

$22.

Simpler

Circle

Border Than Shown

#1  Double Scottish 

Thistle Stamp

3" dia.  Knob Handle 

Cherry  $37.

Karen Wilson Buchheit

 is a descendant of Ian Easom Farris and wife Emily - among the earliest Scottish settlers (1663) on the Roanoke River near the Virginia and North Carolina borders at Albemarle Sound.

     We sell functional original hand carved collectibles, NOT mass-produced resin or plastic copies  

  American Crafted - Old World European Style and Quality - Universal Appeal

Sorry... 

NO Online Ordering -  send your order regular mail with check.

Sold out designs will  be carved by Allen and offered on this website soon.

Shortbread Rounds - Double Thistle 

1" thick American Cherry Heirlooms, 5.7 or 8" diameter

#6-S  Shortbread Round, 5.7" x 1" thick,   $69.

#6-L Shortbread Round,

8" x 1" thick,   $128.

Carved by Allen Buchheit and Gene Wilson

Signed by Allen

Limited

Number of Each Size

Available!