This page was last updated: June 26, 2018
OUR BOOTH AT BELLEVILLE WOODCARVING SHOW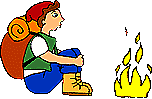 Belleville Woodcarvers Club and Art Show


ATTENTION WOOD CARVERS!

Intaglio carvers who are willing to do custom design stamps and molds are encouraged to contact Gene Wilson so potential customers wanting custom work can be referred to them.  Gene no longer does custom work (e.g., logo stamps) but gets requests weekly.

Coming November 4-5. 2017, Belle-Clair Expo Hall, 200 S Belt East, Belleville, IL


​Come meet

Allen Buchheit who displays his cookie mold carvings and offers them for sale. 

​Let's encourage Allen as he assists his Uncle Gene in keeping this art and tradition alive!