Hand Carved Picture-Cookie Molds

Carved by Gene's Apprentice Allen Buchheit

Hand Carved Picture-Cookie Molds

Carved by Gene's Apprentice Allen Buchheit

#182-AB Hen on Nest                #181-AB Rooster

5.5 x 4" $35.                        5.5 x 4"  $35.

Cherry Wood, Cookies  4" Tall

#163-AB Speculaas House Mold      5.5 x 4"  $35.

Cherry Wood, Cookies  4" Tall

 #164-AB Wreath        #167-AB Springerle        #166-AB Thistle  Stamp 2.3" diameter           4 x 2" Beech       Stamp 2.3" diameter  $17.                        $19.                    $17.    

#144-AB ANGEL 

Speculaas Mold

6 X 4" Cherry  $40.




Gene's apprentice and heir apparent , Allen Buchheit, offers his mold carvings for the first time on this web page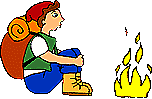 "​My nephew Allen and his son Chris have

worked with me 

for a few years. 

Allen is learning 

router & wood 

turning skills so

as to continue

 my unique style

of cookie mold carving with hand-held tools."

-- Gene Wilson, 2016 

Items on this page can be ordered with any others within this CookieMold.com website.

Gene. age 82, has been an active member of Belleville Holzschnitzers and has displayed [and sold] his cookie mold carvings at the annual Belleville Art Show for over 40 years. He continues to carve an average of 20+ hours per week.  He has always hoped [and now found] a family member desiring to continue his unique carving style. His nephew Allen is, under his guidance, is developing those skills.  Your support of Allen's efforts will allow  HOBI Cookie Molds to continue to offer customers a variety of reasonably priced original carvings.


 Click on "HOBI Hiker" Figure to CONTINUE TOUR...  Next Stop: Sale Specials

#193-AB  $30. Gingerbread 

Kids Mold

9 x 3"  Hardwood

Cookies 3.25" tall 

 Easy to use due to more mold area to hold on to while "knocking out" cookie shapes. 

#B-93 or #G-93

  Gingerbread 

Boy or Girl

5.5 X 3.25"    $22. 

#98 Cutter works well with the small cookie stamps    $4.